Groveler boards are quite unique as they're small in size but they're packed with a punch. They're one of the best options to go for when you're looking for something fast that will rip through the strongest waves.
You'll find these to come in a wide variety as their use ranges from beginners to advanced level surfers. If you're looking for some of the best groveler surfboards for your 2023 surfing, look no further.
You'll find a list of three of the best ones here, so let's take a look.
Related:
Best Groveler Surfboards 2023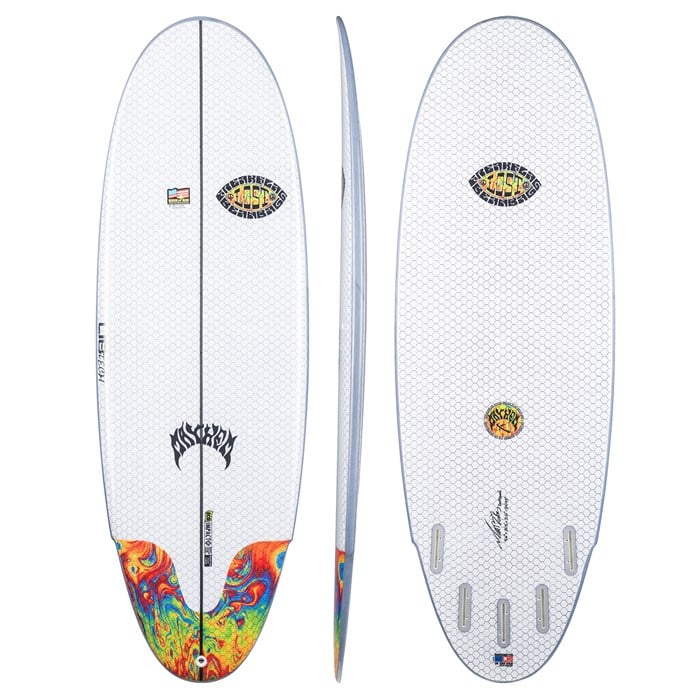 This Lib Tech x Lost Freak groveler board is perhaps one of the most demanded surfboard to have been released. It's magnesium basalt carbon construction makes it highly durable, so you'll enjoy this board for a long time.
The materials used for the board comprise carbon fiber, composite, and epoxy. All of these materials combine together and blend into one strong and durable surfboard.
You'll find that the added hint of magnesium enhances the impact resistance of the board, while the shape of the board allows you to make the best cuts possible.
While it's meant to be surfed short, you'll find that this surfboard is packed with a lot of fun when you're on the water. Enjoy an added bite as you'll experience faster transitions through this surfboard.
The fin layout is quite exceptional as it features an FOC II fin box system that creates a stronger and lighter box with fin adjustability. So, you'll be able to tune your board according to the unique characteristics it has.
Features:
Magnesium Basalt Carbon Construction
Winged Outline for Tight Turns
Faster Transition Rail
FOC II Fin Box System
Carbon Fiber, Composite, and Epoxy materials
---
2. Lib Tech Funnelator Surfboard ​+ Twin ​+ Trailer Fin Set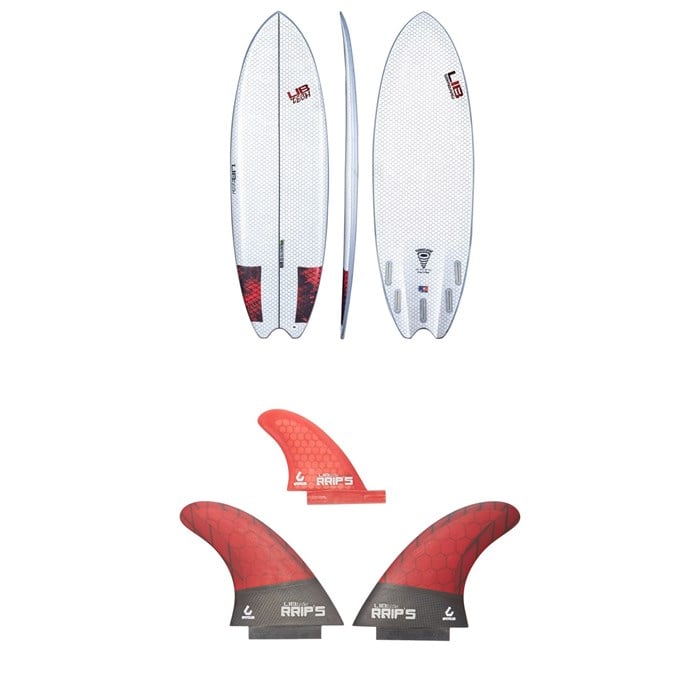 The Lib Tech Funnelator is another ideal option when it comes to groveler surfboards. This one is the perfect option for those looking for a softer ride and hitting small waves that aren't harsh on your board.
It's full plan shape with straight rail lines allow you to enjoy your time out on the waters smoothly. This, along with the light swallow tail, makes the perfect combination for a relaxed surf time.
The Magnesium Basalt Carbon construction further enhances the overall longevity of the board as you're able to ensure that you make the best use of it. The material blend used for the construction of this material allows you to enjoy an impact-resistant and a better performing surfboard.
All in all, the FOC II Fin Box system allows you to have a stronger, lighter, and more adjustable box that goes with your fin layout. You'll also improve your agility with its thinned out and increased tail rocker curves.
Features:
Magnesium Basalt Carbon Construction
Compression Flow Accelerator Technology
Light Swallow Tail
Full Plan Shape with Straight Rails
FOC II Fin Box System
---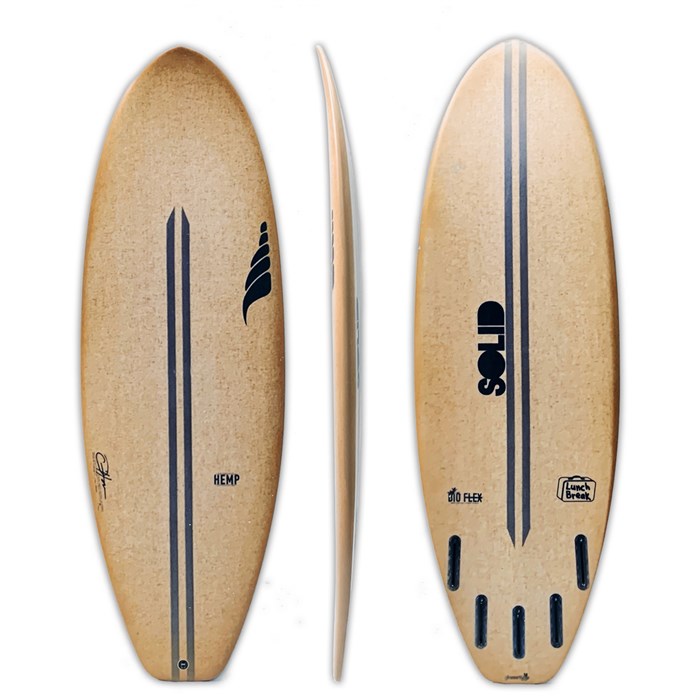 The Solid Surf surfboard is considered to be a warrior of all small waves. You'll find yourself paddling up to almost all small waves and see yourself hit even the most questioning waves out there.
The construction of the surfboard is done using a wide range of materials, including basalt, organic hemp, recycled polyester, steam-blown EPS, organic cotton, and plant-based resin. The blend of these materials results in a highly durable surfboard.
It is further reinforced with volcanic basalt fibers and a BIOflex construction that offers you excessive strength. The eco-friendly construction is ideal as it offers you versatility, strength, and durability while you're surfing with this board.
The best thing about this groveler board is its beach ball shape that makes it easy to paddle and allows you to get more waves in. The performance squash tail further adds to the overall experience you have while you're out on the water as you get to maximize your performance.
Features:
Basalt, Organic Hemp, Recycled Poly, and more
BIOflex Construction
Beach Ball Groveler
Quad Futures Fin Layout
Reinforced with Volcanic Basalt Fibers
---
The Main Characteristics Of Groveler Surfboards
Searching for the best groveler board can be tricky, which is why we've created a list of the main characteristics that you should keep an eye out for. Make sure that you don't get confused by making sure you know what a groveler board looks like and the features is comprises.
One thing that you should know is that groveler surfboards are always going to be smaller than your regular boards. So, you'll find them to be approximately between the size of 5ft and 7ft.
Always make sure that you get a good size when you're starting out as something too small can cause you to lose your balance while you're out on the water.
Groveler boards are not one size fits all kind of boards. They come in a wide variety, so you'll see them available in different shapes. This isn't a cause for concern as different shapes only offer different surfing experience.
The narrower your board is going to be, the faster it'll go. However, beginners are advised to go for one with a wider tail. This way, you'll be able to keep your balance on the board.
Easy Paddle and High Speed
Groveler surfboards are renowned for the speed they have to offer surfers. When you're out on the water, you'll see this that these will allow you to surf smoothly and catch weak wakes while maintain a good speed.
You'll find that you don't require any push from the wave to boost your speed as the board does this for you.
Conclusion
Getting the best groveler surfboards in 2020 can be quite difficult given the wide variety you have available. We've eased thing up for you with a compiled list of three of the best options available for you in the market.
Don't wait too long to invest in these as they'll surely be in great demand quite soon. So, hurry and get yourself some of the best surfboards available.
To is Surf and Kite Instructor, Web Designer. He share about His life in this blog. More about Him in About page.