What is the best intermediate wakeboard? It is the question that arises in your mind when you are switching from beginner to intermediate level. A wakeboard that gives you the right wake, allows easy maneuvering, and offers smooth landings is the best.
Other than these qualities, the best wakeboard for intermediate must be designed for this ability level specifically. It should be durable, lightweight, and also have a reasonable price tag.
Related: How to Choose the Best Beginner Wakeboards
Best Intermediate Wakeboards 2021
Intermediate Wakeboard Reviews
Ronix RXT Blackout Technology Wakeboard 2021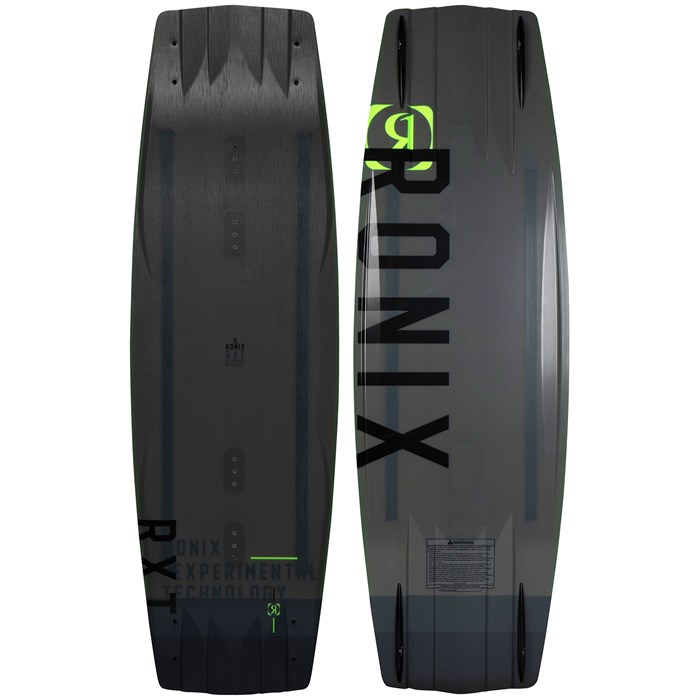 This black beauty is very light weighted and made to give you the best combination of feel and response.
It has a continuous rocker having an earlier arc with a mellower degree to give you the perfect wake every time. It makes the board more maneuverable and adds speed to the transitions.
Overall, this rocker type is made to give you smooth and consistent performance all the time.
For the flex, you get the number 10, with 10 instant energy and one stored energy. With its valuable instant energy, you enjoy a quick lift and the wake with mere efforts which makes wakeboarding more fun.
This wakeboard uses Ronix special blackout technology core which is their special and advanced core to give you the lightweight possible with the feeling that you desire. Altogether, this wakeboard is the true example of perfection.
---
Slingshot Native Wakeboard 2021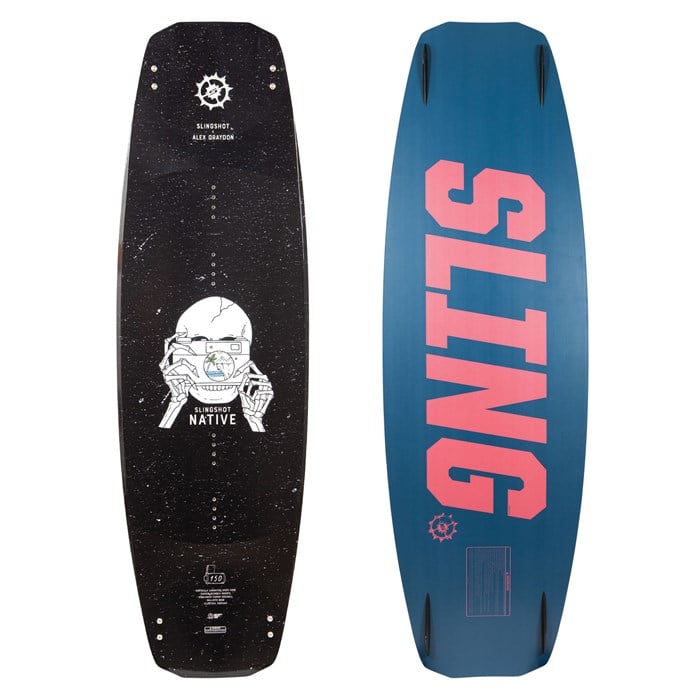 When you want construction flex and amazing stability, then this wakeboard is what you should go for.
It has a continuous rocker profile that gives it faster speed on the water. Also, thanks to its awesome construction, you can ride for hours without making your arm tired.
This wakeboard has subtle flex tips with softer lines and transitions. This sleek taper to narrower tips spread the flex throughout the board. You get 40% flex in the belly and 60% flex in the tips.
For the hull, you get an elliptical concave. It's like a reverse rocker running from one end to another which adds the feature that lets the board hold for longer. It keeps the board more floaty and gives smoother transitions.
Furthermore, the vertically laminated atomic wood core and the ballistic base make things further better. The base gives you bulletproof protection between the board and the surface. Overall, it is a complete package of fun and flavor.
---
Liquid Force Virago Wakeboard – Women's 2021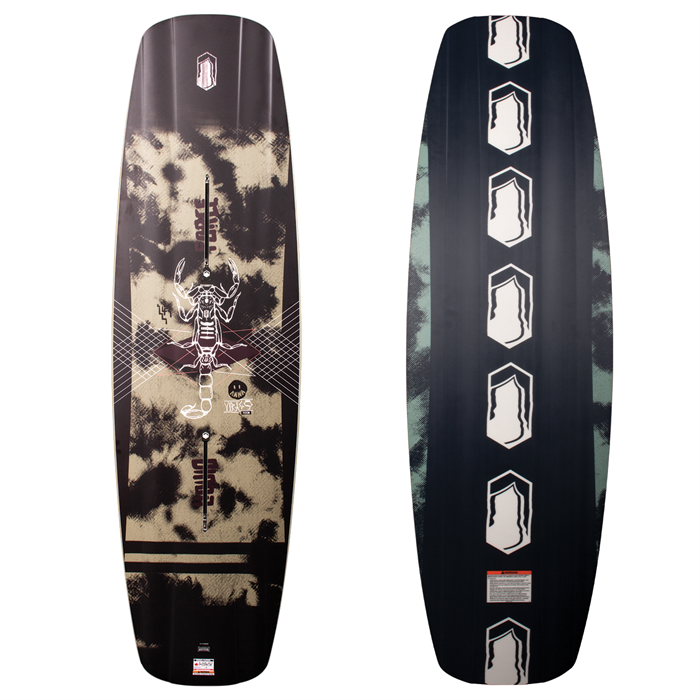 It is designed for women who are totally into this sports – it is for those who love wakeboarding.
This wakeboard lets you play smoothly and have the fun that you like. It has an aggressive continuous rocker ideal for transitions. It also allows you to maintain your maneuver for even longer. Its flex rating goes around 8 with 1 soft and 10 stiff.
To improve the performance more, it has beveled liquid rail sidewalls.
To give it the rightful strength, it has a full Paulownia wood profiled split-core and Triax glass laminate. The base is no less with LF exclusive grind base that adds durability and toughness.
It is a finless board with LF special FlexTrack system. On the whole, this wakeboard is a wonderful wakeboard to meet your wakeboarding needs. 
---
Hyperlite Relapse Wakeboard 2021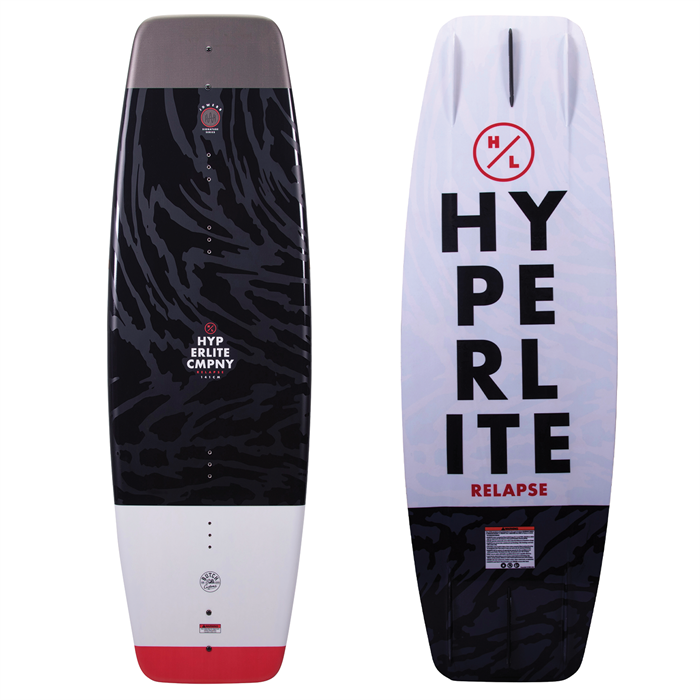 From the classic rocker to an amazing construction, this wakeboard will drag you to the waters again and again.
Its blended 3-stage rocker gives you a super vertical pop which surely improves your wake. Also, the rocker line adds extra speed to the wake. It's a win-win situation in every way.
Furthermore, it has HyperLite's special BioLite 3 core which is the company's best core to date. There is no comparison of the durability it provides all that in much lighter weight.
Thanks to the layered glass lamination, you get the same pop years after years; it doesn't separate like the woven ones. The monocoque construction further enhances the durability by integrating top glass and the bottom one. Additionally, it has a single concave base design.
So, as a whole, this board has a traditional rocker with modern features that makes it everyone's favorite.
---
Obrien Shota Valhalla Wakeboard 2021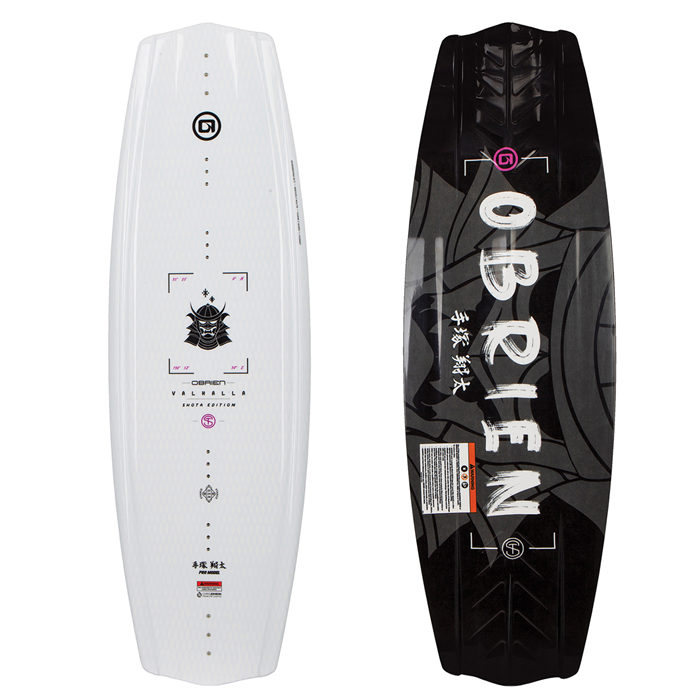 When you want something stronger yet highly responsive, then Shota Valhalla is the best you can get.
Featuring a progressive rocker, this wakeboard has a flatter rocker line between the bindings but it is uplifted at both ends of the rocker. This construction makes this rocker explosive and gives you high-power vertical pop.
For the hull, there's a Delta base. You get Chevron like channels shaped into the head and tail of the board that lowers drag and gives you a smoother wake. With its feather core, swing weight is highly reduced which gives you fuller control while maintaining maximum pop.
Additionally, with the 4 molded-in fins, the hold just feels right. Also, you get board top channeling that makes it easy to lock onto grabs. Overall, when you want to enjoy light weight and speed with flawless wake and smooth landing, this wakeboard is just the right option for you.
---
Connelly Reverb Wakeboard 2021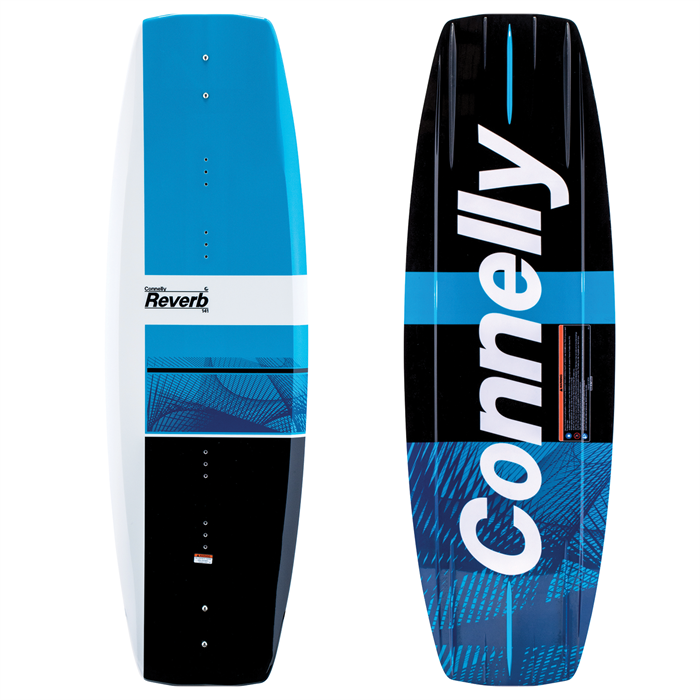 With explosive pop for a wake and guaranteed soft landing, this wakeboard is the best bargain for a super fun time.
Having a subtle 3-stage rocker you get the blended pop that is always smooth in performance. It is consistent with what it provides.
To give you maximum control, it has a deep center channel. The full spine hull displaces water in a way that allows smooth and soft landings. For the core, it has system 80. It is a light-density cell foam that is perfect for you no matter at which level you are.
The base is smorg. It's a laminated Nexus shell that is ideal in so many ways. It is UV protected, which means the sun couldn't harm the board. Also, it is very light weight with high durability. This wakeboard can last year after year.
This wakeboard meets all the needs of intermediate and advanced riders. All in all, it is one of the best you get in the market at this price.
To is Surf and Kite Instructor, Web Designer. He share about His life in this blog. More about Him in About page.