Surfers need to protect themselves as they're constantly under the sun while surfing. The harmful UV rays and the sun glare can be quite damaging to the eyes and your skin. That's why you need to protect your eyes while you're out on the water. If you're wondering how you can do this, then look no further. Here's all you need to know about the best surf sunglasses in 2023.
Best Surf Sunglasses 2023
1. Smith Guide's Choice Sunglasses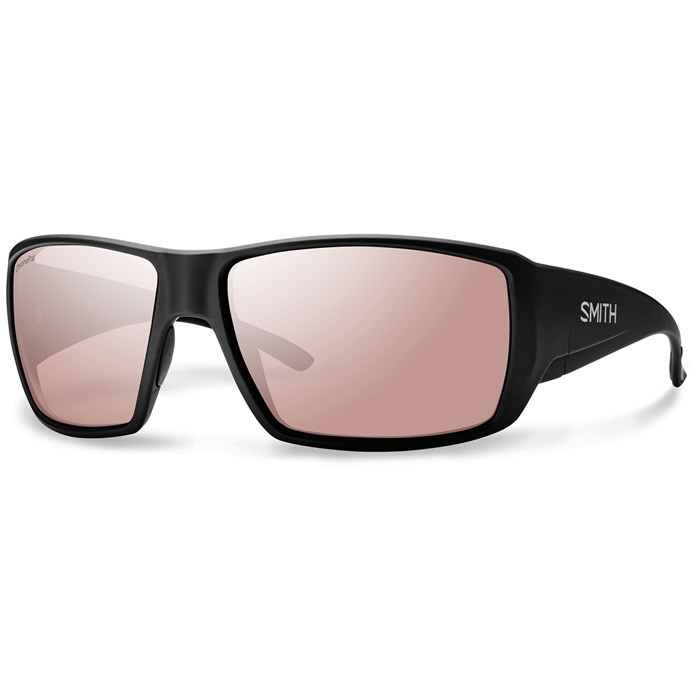 The curvature these sunglasses have to offer you is one of a kind. It doesn't frame your face snuggly but fits well to keep them on your nose throughout the time that you're surfing.
The 8 base lens curvature allows a medium to wrap around your face and has an anti-reflective coating. This helps in keeping away the side glares that become annoying when you're surfing out on the water.
The sunglasses offer ChromaPop technology that enhances vision and clarity when you're surfing. The technology ensures that you have better visibility along with exceptional vibrancy throughout.
It also features polarized lenses that ensure that there's effective color management for your vision. This further adds to the clarity of your vision and maximizes color.
You get to choose from a variety of lenses options in these sunglasses that include Trivix lenses, Polarized lenses, and TLT lenses. Each of these comes with specific benefits to improve your vision when you're out surfing.
Overall, the frame of these sunglasses is quite durable as it comes with stainless steel spring hinges. You can also make use of the detachable sunglass leash to keep them from falling into the water when you're surfing.
---
2. Spy Monolith Sunglasses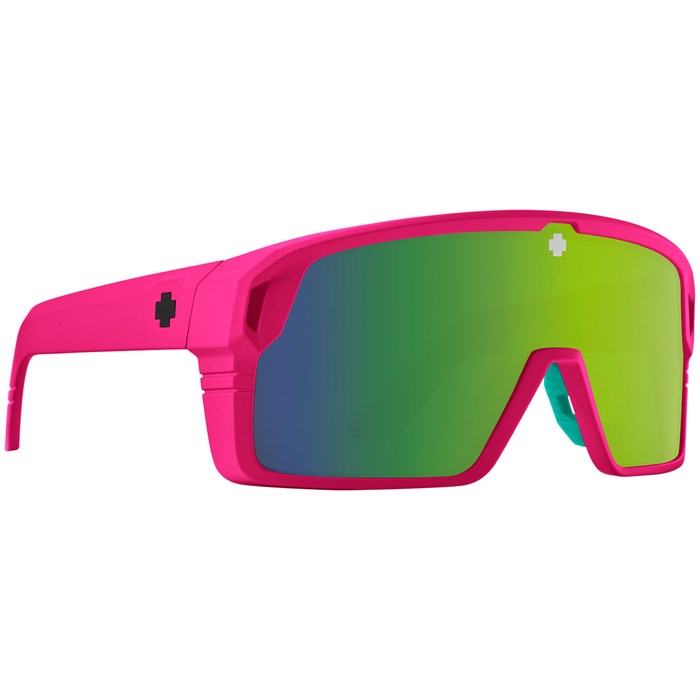 If you're looking for something that offers style, comfort, and functionality, then these sunglasses have it all for you. These sunglasses bring together the use of some of the best technology and design to provide you with one-of-a-kind surfer sunglasses.
The Happy lens technology incorporated in the construction allows for a good balance on your face.
The technology ensures that it blocks harmful UV rays from making their way into your eyes and enhances the color and contrast of your vision. It also offers polarized lenses that ensure that surfers have the ultimate viewing experience when they're out surfing.
The design of the lenses follows the ARC polycarbonate feature. This follows the natural curvature of the eyes, which allows you to have clear and distortion-free vision when you're surfing. Along with this, you don't have to worry about straining your eyes with these sunglasses.
The frame of the sunglasses has a lightweight Grilamid technology which is durable and flexible. The overall design also features a Scoop ventilation system that performs the anti-fogging action for your sunglasses.
It clears out the vision, keeping the fog at bay. The sunglasses come with rubber nose pads that add to the overall comfort as well.
---
3. RAEN Remmy 52 Sunglasses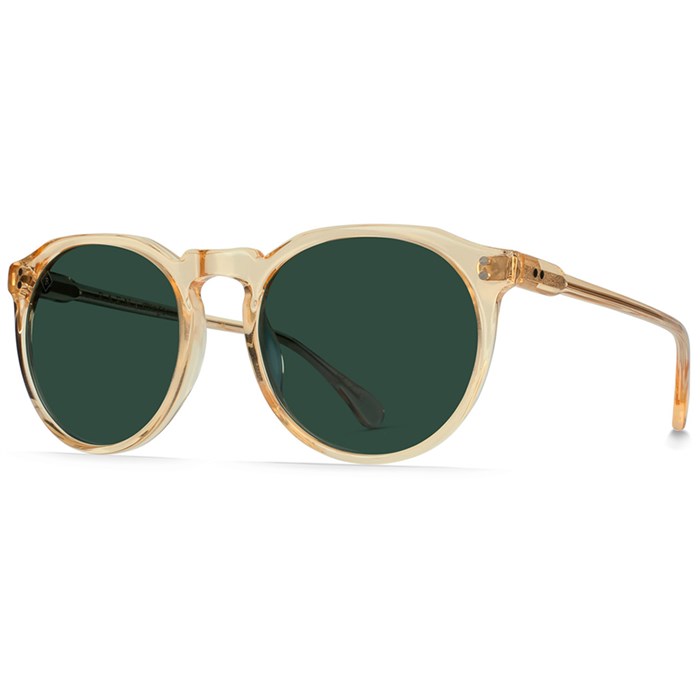 You don't have to stick to rectangular sunglasses for your surfing. There are better options out there, including this model. It allows you to enjoy your surfing time with some of the most beautiful circular frames available.
The lens these sunglasses offer is 6 base CR-39s that enhance your vision and clarity while you're on the water.
The frame offers you a handcrafted Zyl Acetate finish that is constructed using wood pulp and cotton fibers. These are handmade models that ensure that each version of the sunglasses is made to perfection. The shape of the sunglasses is cut using a single flat sheet of acetate which is followed by intricate designing and details.
The sunglasses have five-barrel hinges that add to their durability and strength. You'll also find that they feature a keyhole nose bridge that makes it highly comfortable for surfers to wear while they're out on the water.
Overall, the sunglasses are designed to keep you safe from UV rays as they offer you 100% UVA and UVB protection. You'll find them available in small and medium sizes so that you can choose the one that fits you the best.
---
4. Dragon Opus Sunglasses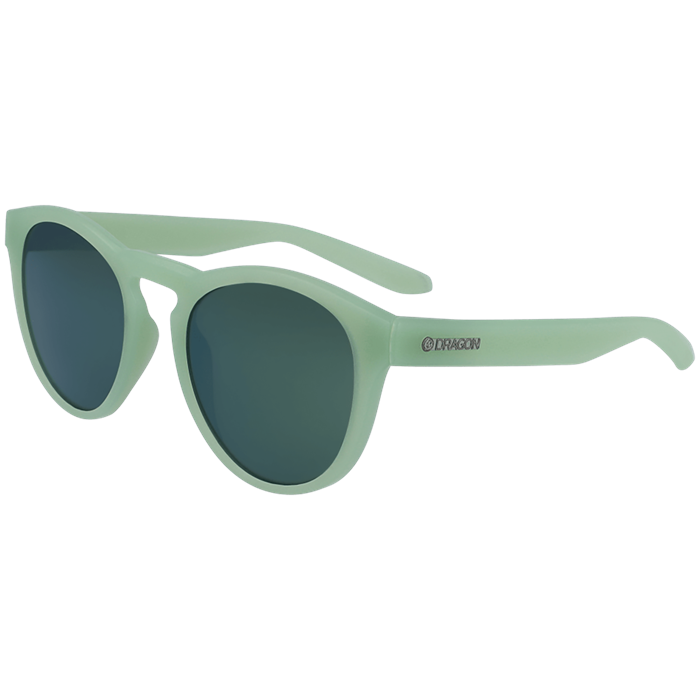 Do you want to look and feel amazing while you're surfing? These Dragon sunglasses are one of a kind as they offer you a stylish look while keeping your eyes protected throughout. They are highly effective at keeping you away from the harmful sun rays with the lens technology in place.
The sunglasses use 4 base polycarbonate lenses that ensure that no UV rays pass through to your eyes. It also ensures that you get the best color results and vibrancy through the Lumalens color-optimized technology in place. The lenses ensure clarity of your vision as they keep the fog at a minimum and improve your overall visibility.
The frame of the sunglasses is unique as it is made using injection molded-based resin. Therefore, you'll find the material to be highly comfortable for you while you're surfing. It also has cam hinges that ensure that it is perfectly secure at your temples, keeping them from falling while you surfing.
The keyhole nose bridge further adds to the overall comfort these sunglasses have to offer you. More than that, the technical details that went into manufacturing these sunglasses ensure that users can open and close the frame in a fluid motion while also ensuring great wear.
---
5. Electric Knoxville Sunglasses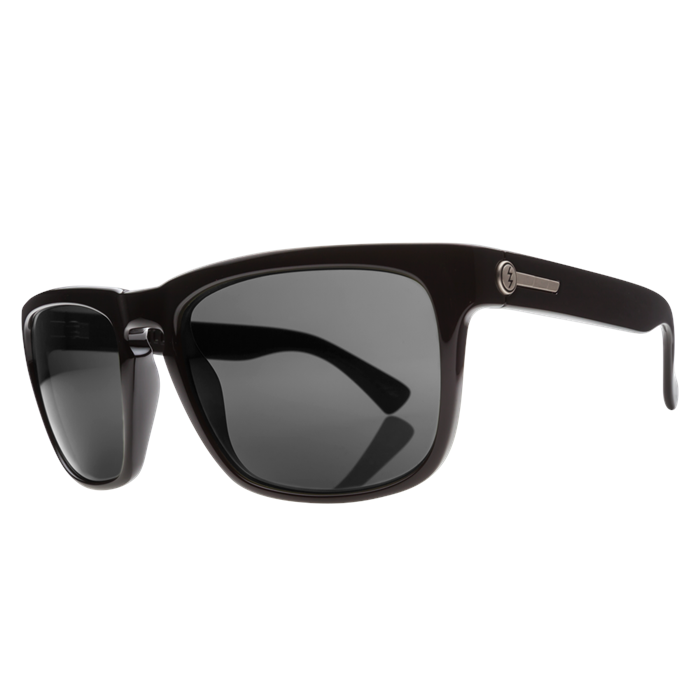 This sunglasses model is perhaps one of the most fashion-forward models that you can get your hands on as a surfer. It oozes style, comfort, and is possibly the best option available for you to make use of when you're planning on heading out to the water.
The sunglasses come with a 6 base melanin infused polycarbonate lens that ensures excellent visual clarity and definition.
The sunglasses are also available in polarized lenses, so you can customize them according to your requirements. These lenses eliminate the risk of glares and protect you from the harmful UV rays that you're exposed to when you're surfing. You get enhances visuals, true color perception, and high color contrast through these.
The frame features a 6 based mold injected Grilamid which adds to the overall strength and durability of the sunglasses. The material is highly resistant to impact, which is perfect for surfers who have to deal with harsh tides all the time.
The design of these sunglasses has a three-barrel hinge that improves the overall comfort and wears. Along with this, it promises to block about 98% of the sun's UV rays and offers 98% blue light protection for users.
---
Things To Look For When Choosing The Best Sunglasses For Surfing
When you're looking for sunglasses for your surfing time, you need to make sure that you have the right ones on hand. You can differentiate between good and bad sunglasses for your surfing needs by considering the following features.
One of the main things that you need to focus on is how durable the frame is. Since you're exposed to harsh water conditions, you don't want water tides to easily break away your sunglasses. Make sure that you go for a material that allows you to make long use of your sunglasses for surfing.
When talking about material, you must know that you have plenty of options to choose from. You have access to plastic, metal, and silicone frames for your adventures.
However, each of these materials comes with a level of durability and comfort. Metal frames prove to be durable but set heavy on your face, making them difficult to wear for long durations.
Plastic frames tend to be lighter on your face, but they're prone to cracks when exposed to surfing conditions. And then we have silicone frames that sit in the middle and are considered an all-rounder. These are durable, lightweight, and flexible to wear for surfing activities.
Fit and comfort are essential for every sunglasses wearer. You don't want your sunglasses to drop in the water as soon as you get on your board. The best thing to do is test out the sunglasses before you make your purchases.
Try to move around and see if they loosen up or drop down from your face. Ideally, the sunglasses should stick to your face comfortably so that you don't lose them when you're on the water.
A snug fit can also lead to fogging inside your sunglasses. You want to make sure that you choose an option that has an anti-fogging feature so that you don't have to worry about blurry visions when you're out on the water. This is essential to avoid any harm or injury to you.
Conclusion
If you're looking for something that'll keep your eyes protected and your vision clear when you're surfing, then you've come to the right place. Choose from the astounding list of the five best surf sunglasses in 2021 and enhance your surfing experience. Don't wait any longer – take your pick and enjoy your surfing adventure.
To is Surf and Kite Instructor, Surfboard Shaper. He share about His life in this blog. More about Him in About page.