Wakesurfing is an action sport and requires the use of your whole body. It is ideal to select the wakesurf board as per your weight as it will decide how well the board will perform in the water. Your 200 lbs weight can easily be held by the right selection of the wakesurf board and it won't hurdle your riding. Here are the best wakesurf board for 200 lbs this year which are taking the market by storm because of their ideal features.
Related:
Best Wakesurf Board for 200 LBS 2023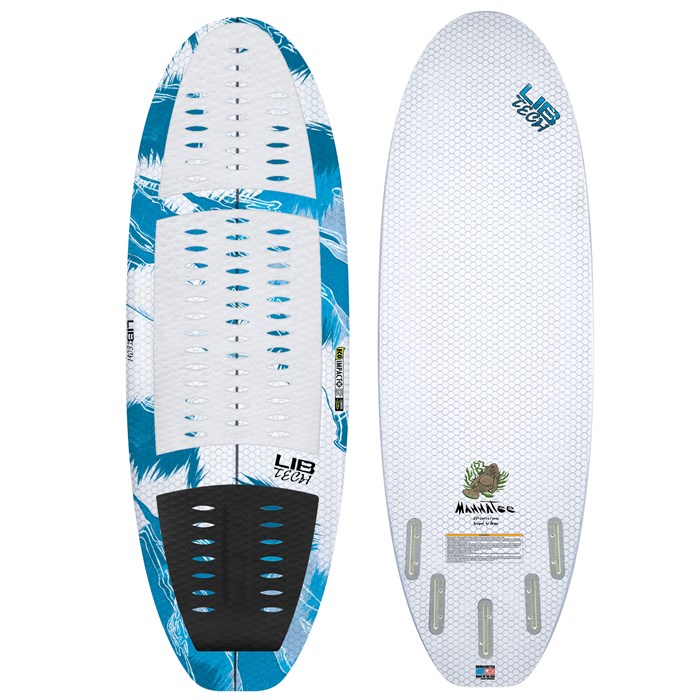 Get amazing control, enhanced power, and extreme playfulness with this amazing wakesurf board.
Constructed using the special ecoIMPACTO thermo pressure fusion impact, this wakesurf board gets a high-performing surf structure. It makes the board extremely durable and environmentally friendly. It can face weather harshness and lets you ride all day long.
This board's lifts are nothing like you have seen before; it takes you to new heights. With the slightly flipped nose and the BRR bottle rocket technology PET rails, you stay up higher during paddling and glide smoothly.
For the fins, there is a FOC II fin box system having a quad fin plus one setup. Your maneuverability and control are within your power. You can set the fins as you like to add perfection to your performance.
Especially designed for intermediate and advanced riders, this board is outclassed in many ways.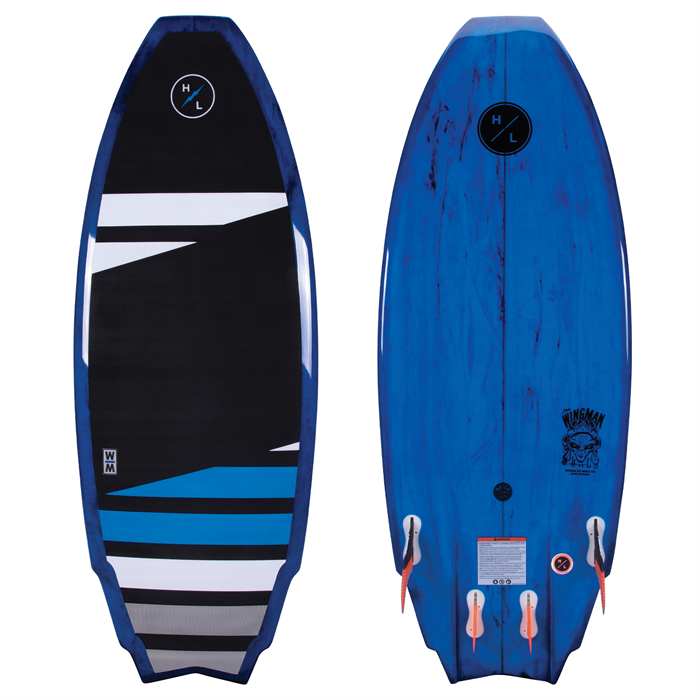 From the newbies to experts, this wakesurf board has something for all.
Having handmade epoxy construction, this board gives you a lively handmade feel that augments your performance. It has a polystyrene core covered with epoxy resin, that not only makes the board durable but amplifies performance as well.
Furthermore, the EPS core comes with a carbon stringer. The placement of carbon laminate stripes provides extra durability and strength while keeping the board light weighted. Additionally, the dual deck reinforcement enhances the laminate layers that further protect the top deck from dents and breakdowns.
It gives you a new ollie power and edge control with the amazing tail shape. With the wide tail profile, you get the extra push to meet your expert needs. Even when you are a newbie, it helps you learn new tricks in a better way.
As for the base, this board features a deep single concave base having a vented tail channel that allows the water to go down from the center to give you an augmented solid feel.
With the quad fin design, this wakesurf board gives you complete control when you are on the water so you can enjoy your favorite sports.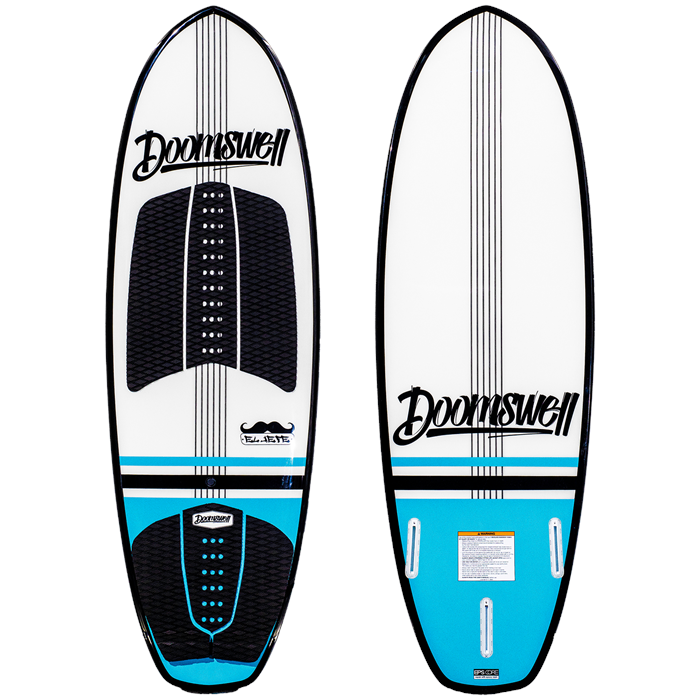 Having a high volume with a full shape design, this wakesurf board meets all your performing needs.
This wakesurf board has the ultralight weight with extreme rigidity to keep you going the way you like. It features a lightweight EPS foam core with epoxy-fiberglass skin that makes it super amazing with its durability and stability.
The full shape comes with a bit pointier nose that makes the board perfect for maneuverability. This shape fits the wave pocket better than others so you get your desired performance always.
This board comes with two X4 high-performing fins which help with pivots, provide more drive out of turns, and add extra speed.
From providing stability to beginners to giving a carving cruisy feel to the experts, this wakesurf board is truly for all.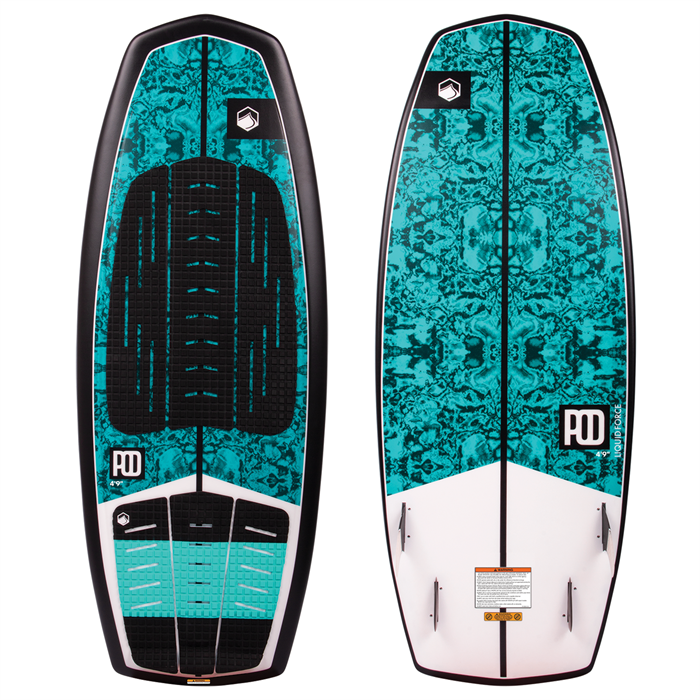 Light on the pocket but heavy in performance, POD is a true symbol of perfection from the Liquid Force.
To give you the best construction, the board is made lightweight and durable with the use of stringerless EPS foam along with dura-surf construction. Further, the board is compression molded.
With the square-shaped tail, you get a more skateboard feel with its harder corners. As for the tail, you get a single to double concave hull. The single concave up front offers a perfect surface to drive and the double concave channels the water out of the board from the end in two streams while adding speed and sensitivity.
The quad fin setup comes with stubbie trailer fins with carbon LFX side fins. This setup offers better control and stability while performing. You can set the fins the way you like.
Overall, this wakesurf board is the perfect combination of speed, style, control, and performance that can take any riding skill to a whole new level.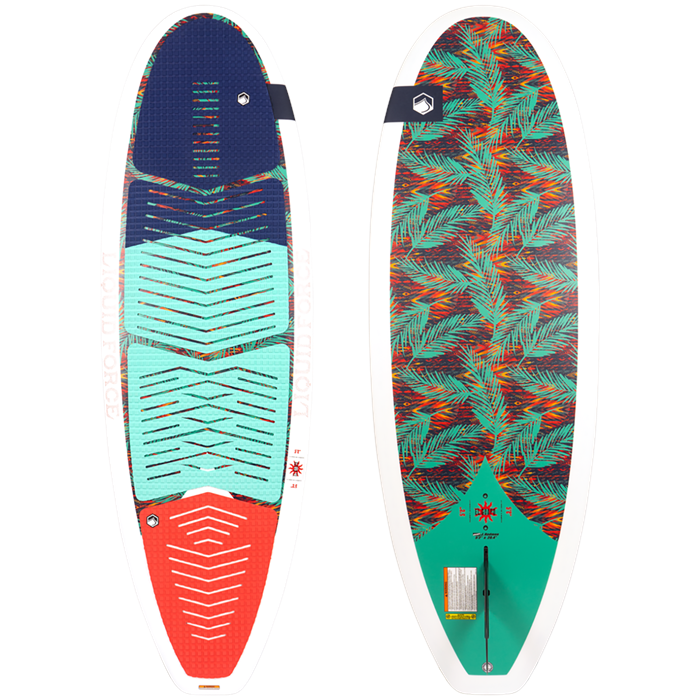 With the old-school feel but advanced features, this wakesurf board is an ideal classical marvel of Liquid Force.
Made using foam as its core material, this board is lightweight with amazing stability. It features dura-surf construction that makes it durable and reliable in every way. You can trust this board to boost your every move.
There's a longboard rocker liner to support your performance. Additionally, to meet modern needs, it has a single to double concave hull. Thanks to this you get the best of both worlds while leaving behind their cons. This base allows you to have a faster ride with a loose feel.
As there's more surface area on the nose with its spoon concave nose, you enjoy better stability. Also, it allows easy paddling and gliding as the board stays on the water top.
With the soft rail, the buoyancy is maintained. You get stability as more water goes around the board. Your perfect balance will let you maneuver the way you like. The single-center adjustable fin boosts your performance further.
All in all, the higher stability with maneuverability makes this wakesurf board ideal for advanced riders to ride the way they like.
To is Surf and Kite Instructor, Surfboard Shaper. He share about His life in this blog. More about Him in About page.