Spinning is fun especially when you do it on wakesurf boards. However, not every wakesurf board is ideal to initiate a 360 and end it like a pro. You need a special wakesurf board to enjoy this trick along with lots of practice. To get more than perfect to achieve your goal of mastering the spin, here are the best wakesurf boards for 360 to make your riding more playful.
Best Wakesurf Boards for 360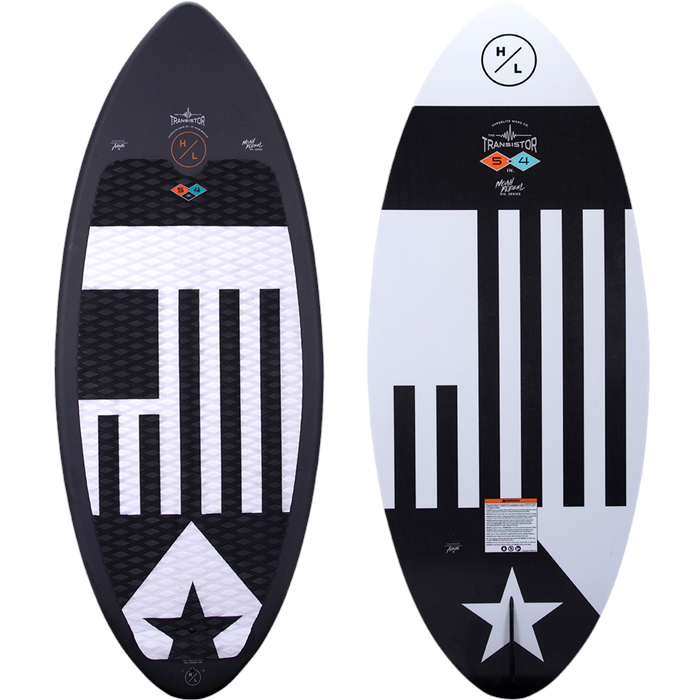 From construction to performance, Hyperlite proves itself again in giving the perfect and fastest skim-style surfboard.
As for the main body, it features woven carbon construction using 3oz carbon laminates. The core material – BioLite 3 core – is the best in the surfing world with the lightest weight but highest durability. It keeps you going forward in your achievements. Learning and mastering the spin with this board appear easier.
To make spinning 360 more efficient, this board has a pintail. It adds speed to the board and makes it super fast down the line. With the advanced features, you will also see its mid-tail profile that boosts maneuverability and better carving like any traditional tail shape.
The skim-style surfing is further amplified by using long base short fins with solo skim fins. It makes it easy to break free and enjoy your moves and spins. To enhance your end hold and grip, the board has ultra-grade diamond machined EVA traction.
Made for the ever-growing needs of intermediate and expert surfers, this board lets you do a 360 with style.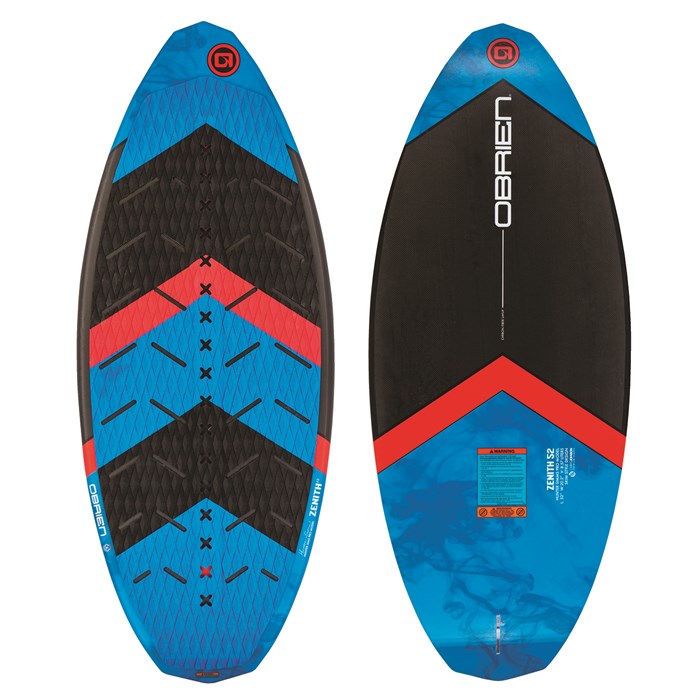 Why remain limited when you can reach new heights with the Zenith under your feet.
With the divinycell core, you get extra strength to weight ratio to the board. This core is made the thinnest to lower the weight to a greater extent while augmenting performance. Further, aerospace-grade carbon fiber layup proves to be better than fiberglass when it comes to providing a quantum jump with the best ratios of strength and weight.
SurfCap covers the whole board. It's a special polymer shell to increase durability. Further, the deck is covered by a machined EVA pad that gives you complete confidence with the grip.
As for the shape, it has a sharper rail and smaller fins; they offer skaty loose feel so you can easily do a 360. Also, this skim-style board makes skate-like moves easier. Moreover, the augmented semi-twin design adds stability when you ride forward or backward; also, air reverses and shuvs are made flawless.
The tail is diamond-shaped with pivot points to add strength to every turn. Alongside, there are also 3FPS compatible boxes.
All in all, this skim-style board makes you maneuver in the way you like.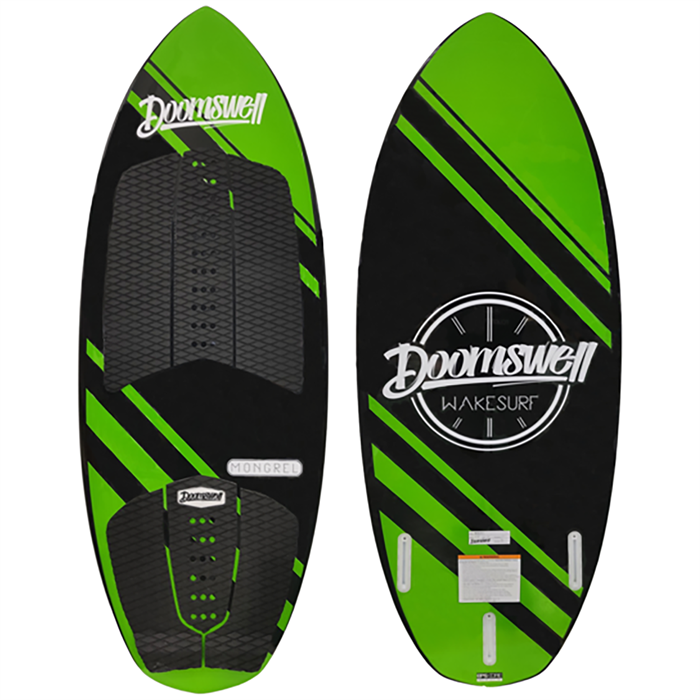 When you want the characteristics of skim and surf together, then go for this wakesurf board.
For the construction, it uses epoxy fiberglass skin that adds extra strength to the board. However, the enhanced strength doesn't lower the flexibility or performance of the board. There are also carbon stringers in the core to further take performance to another.
Its full shape and high volume make it ideal for advanced surfers to maneuver. The weight is low but the buoyancy is maximized. Its sharp rails and low rocker profile further take the performance to another level.
Alongside, it has two high-performing x4 fins. These fins have a special design to augment your wake surfing experience. These fins feature a thin foil inside that adds extra speed to the board. Further, a more vertical rake with the base like this board adds lots of turns when you want to. There's also a TMF1 rear fin to boost drive and add enhanced control at turns without lowering speed.
Finally, the full deck traction with marine-grade PSA adhesive gives you more confidence in your moves.
Hence, when you want to have a balanced performance that is fully in your control then this board is what you need.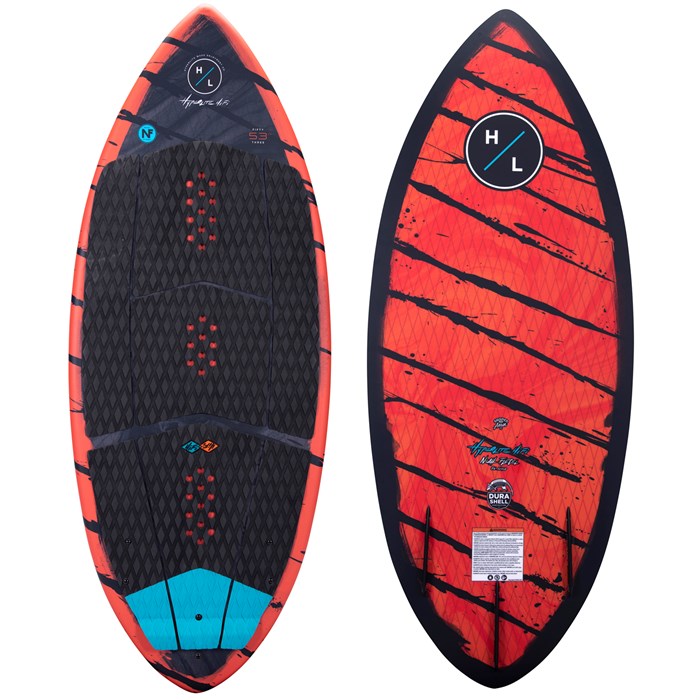 When you crave extra speed, loose feel, and perfect spin, then this wakesurf board gives you what you desire.
This wakesurf board is extremely light and highly durable with its expanded polystyrene core. Additionally, the dura-shell construction lets you catch the wave like a pro. Do whatever tricks you like, this board will let you perform the way you want
Thanks to the pintail shape, you get the better speed down the line with the 360 spin that you enjoy. The skim style shape makes spinning super easy with the right practice.
For the base, you get a flat tip tail base design. This shape keeps you going with the speed but loose feel to boost your maneuverability. To also amplify your stability while performing, it has three p-wing fins.
This board features ultra-grade EVA foam with having diamond shape. With this construction, you get a rough finish that enhances your hold and grip and adds more confidence to your performance.
All in all, Hyperlite wants you to have the best surfing experience with this marvel the company creates.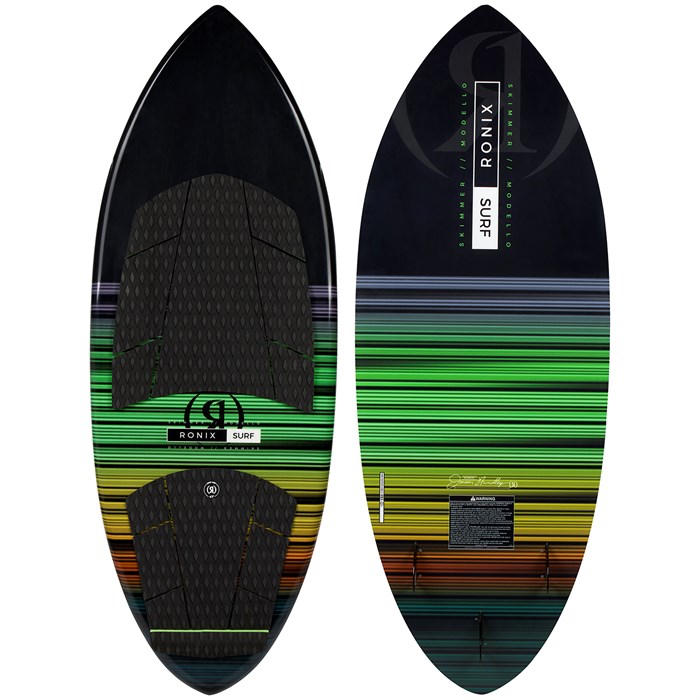 To meet your advanced needs, this Ronix skimmer is made to take your tricks to a whole new level.
With Modello, you get the most rhythmic construction to suit your needs. This board remains smoothly under your feet but provides solid construction so it remains flawless always. There is no chance of human error; Ronix used robots to make the board so that every model has the same core without any flaw.
You can use this board in the scorching heat and it can withstand all as it is coved with liquid lava high-temperature surf resin. Further, compression molding adds durability.
The shape is a skimmer which gives a natural grip to the board. It sacrifices top water momentum while riding which gives the feel of wakeskate during surfing. To complement this construction, it has a 4' 10" tip rocker. High-speed hard rails are there to aid in jumping.
This board gives an ideal grip with or without fins. It comes with three fins: 2 polycarbonate fins of 2.3" and one polycarbonate of 2.9". The machined EVA back pad has an extra tail tuck kick.
So, when you need to be at your best while 360 spin, this wakesurf board aids you in whatever way possible.
How do you do a 360 on a Wakesurf?
A 360 appears cool and appealing but it is not an easy trick to do without the right moves. Your control before and after the spin matters a lot. Here are a few tips on how you do a 360 on a wakesurf board.
The basics
There are two things to consider: the board and the wave.
The board must be a skim-style wakesurf board. If not, then surf-style with small fins. With these boards, initiating a spin becomes easier. Your board selection will determine the rate of success of your spin.
As for the wave, it should be a big wave to create a push that is enough to make you spin. It's not only how you start your spin, but how it ends. Your spin must be in your control only then it will be considered a 360.
The spin
Start at the back of the wave as it will give you speed when the wave moves forward. When you reach the peak of the wave, take the help of your backhand to spin the board. Now don't allow your board to dive into the wave and side by side, initiate shifting your weight to the front foot when the tail is in the direction of the boat. Stay in the crouched position while doing so.
When you reach the three-fourth part of the spin, keep your speed in control and catch the wave when the spin is on the end. Again, take the help of your hands to lower the board's speed. You must be facing the boat when you end.
You must rotate with the light spin and don't overrotate because it will become harder to control your moves.
Can you do a 360 Wakesurfing with fins?
Fins play their part when you ride a wakesurf board. Center fins enhance your control and stability. On the other hand, outside fins add speed down the line. To do a trick of 360 it is necessary to remove the fins that you are already using for your whole ride.
You can definitely do a 360 wakesurfing with fins. However, the size of the fins matter. Usually, small fins are considered the best for a 360 because they aid you in the spin. Small fins are easier to break free when you are starting the spin and thus used for this trick.
Related:
To is Surf and Kite Instructor, Surfboard Shaper. He share about His life in this blog. More about Him in About page.