Wakeboards come in all shapes and sizes. So, if you want to find one that is specific for women, then rest assured that you have plenty of options available for you. Keep in mind that not every wakeboard for women will be the best out there.
Here, we have compiled a list of three of the best women's wakeboards in 2021 to help you choose the right one for yourself.
Related:
Best Womens Wakeboards for 2023
Women's Wakeboard Reviews
1. Hyperlite Riot NOVA Wakeboard 2021
Access a new sense of wakeboarding through the use of this exceptional model for women. It is perhaps one of the most ideal options out there that you can make use of as an advanced women wakeboarder.
The abrupt continuous rocker is the highlight of this model as it allows to have that added pop without compromising on your speed at any point. It offers you a mid-flex range and a two stage channel hull for a better experience on the board.
The wakeboard has a fully machines Nova core which is one of the leading technologies in the industry. It is lightweight, allows for the store and release of energy as you ride, and gives you an energetic feel throughout your time on the board.
You will also find the Monocoque construction to offer you more durability with this board. Overall, the board is bound to give you great speed and control throughout.
Features:
Abrupt continuous rocker
Mid flex
Variable edge profile
Fully machined Nova core
Monocoque construction
Woven carbon pop top
---
2. Liquid Force ME Aero Wakeboard 2021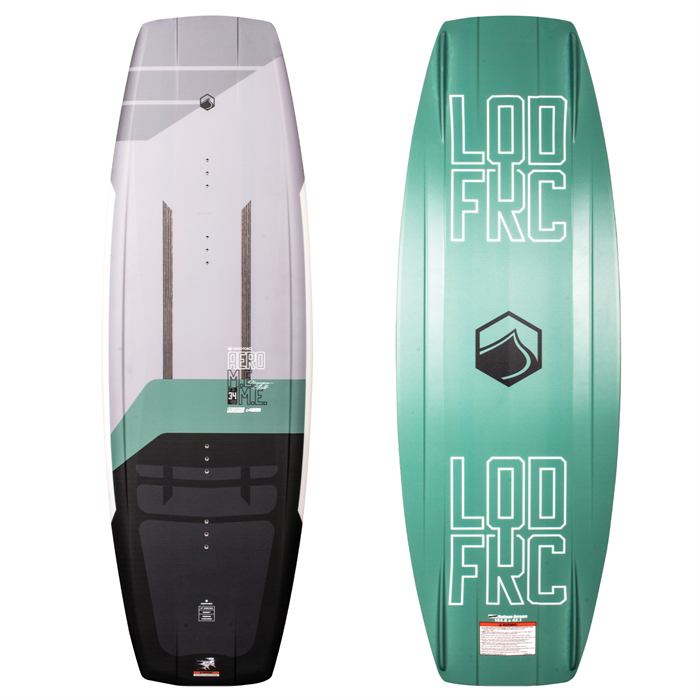 The Liquid Force ME is here to change things around for the best. You're going to find this model to offer you much more stability and power than this range has ever offered.
From the rocker to the rail, everything offers you the stability that you need when you're on your wakeboard. The progressive three-stage rocker is the leading feature of this wakeboard as it gives you an amazing pop and ensures that you have catch-free transitions.
The flex rating offered to you by this board is about 9, which results in a stiffer feel. This is another highlight of the wakeboard as it allows you to have a more energetic and livelier feel when you're out on the water.
The lamination of the wakeboard is another thing to marvel. With the lightweight Divinycell CNC's Aero core, you'll find this board to offer you great durability. There's no denying that you're going to have a great time while you're using this board.
Features:
Progressive three-stage rocker
9 Flex rating
Diamond squaretail
Quad V tip channels
Lightweight Divinycell CNC's Aero core
Low-volume rail
---
3. Ronix Signature Wakeboard 2021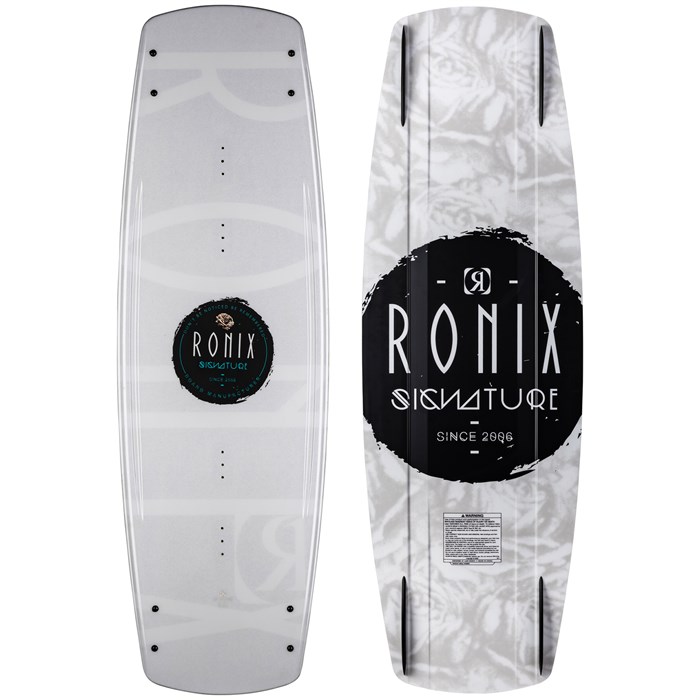 Are you looking for something fast? The Ronix Signature wakeboard is the one for you. It offers you all of the features that will allow you to have the most exciting time on board.
The three-stage rocker is one of a kind and gives you the instant explosion you want from your wakeboard. The flex offered to you by the board is about 4, including one stored energy rating and 10 instant energy rating.
This means that you're able to create a more powerful lift for yourself when you're on the water.
Everything else about this wakeboard stands out as well. The hull is made using the G&R technology, allowing you to have the best form of grip and release. With this, you won't even have to worry about the water resistance at all.
The concave bottom adds to this. Along with all of this, you will find that the secret flex core is the feature that is made entirely for women. It is strong and offers you greater speed and strength while you're using the wakeboard.
Features:
Three-stage rocker
4 Flex rating
Variable rail
Concave bottom
4 Fiberglass ramp fins
G&R technology
---
Main Features Of Wakeboards For Women
Deciding the right wakeboard can be challenging. For you to ensure that you have the right women's wakeboard for yourself, you'll have to look at a few features of it.
Choose The Right Size
It's common for you to get the size of your wakeboard wrong. It's highly important that you choose an option that fits well for your weight. Almost every company making wakeboards for women offers you a size range to choose from.
You get to see which bracket your weight falls under, and then make a decision that meets your requirements.
Figure Out What Shape Works For You
Now, you might be thinking that the size and the shape of the wakeboard are almost similar things. This isn't true. You'll find a range of shapes available for you to choose from, including hybrid, continuous, and three-stage rockers.
So, you're going to be left confused as to which one works best for you. Your choice depends on what you're looking for in a wakeboard.
If you want to go for a jumpier feel, then the three-stage rocker is the right choice. However, if you are looking for something that's more well-rounded for all kinds of wakeboarding, then a hybrid version is the ideal choice for you.
Asses The Level Of Your Skills
You will also need to assess where your skills stand as well. There is a variety of wakeboards available for women, ranging from beginner to advanced levels. You need to figure out where your skills level lies to choose the ideal one.
Getting an advanced version when you're a beginner is not the right decision to make. Stick to the level you're at so that you're able to improve your skills.
Conclusion
As a women wakeboarder, getting the right wakeboard for yourself will require some work. Do some research as to what size and shape works best for you to make a good decision.
Along with this, you will find the list of wakeboards mentioned here to be quite useful in finalizing your decision. So, get started on learning what features to look for in a women's wakeboard, and choose from the best options mentioned here.
To is Surf and Kite Instructor, Surfboard Shaper. He share about His life in this blog. More about Him in About page.